Recent Media Coverage Press Releases

Recent Media Coverage of Hero Video Productions™
| | |
| --- | --- |
| | Interview, David Mack Guide, January 2007 |
| | DVD Buzz, Wizard Magazine, January 2007 |
| | Hewitt residents turn love of comics into DVD documentaries, Waco Tribune Herald, December 2006 |
| | Pipeline, Comic Book Resources, October 2006 |
| | Show and Tell, Baker's Dozen, September 2006 |
| | DVD Buzz, Wizard Magazine, September 2005 |
| | Hero Video Productions DVD Release Panel at Comic-Con, Pulse News |
| | See clips from the hot DVD Release from Hero Video Productions, Comic-Con |
| | Terry Moore DVD Wins Telly Award, ToonZone |
| | Paradise Awarded: Terry Moore DVD Earns a Telly, IGN Comics |
| | Telling Stories: The Comic Book Creators--Off to See the Wizards, ToonZone |
| | Terry Moore DVD Wins Telly Award, Digital Webbing |
| | Reviews, Jazma Online |
| | Stairway to Heaven "Terry Moore: Paradise Found", Toon Zone |
| | Greg Jurls is Telling Stories, IGN Comics |
| | Reviews, Jazma Online |
| | New DVD Showcases Comic Book Greats in Revealing Interviews!, Sequential Tart |
| | David Mack Completes DVD Deal, David Mack Guide |
| | Hero Video Productions Offers Video Interviews of Comic Creators, Newsarama |
| | Comic Book Artists Interviewed in New DVD, ToonZone |
| | New DVD Showcases Comic Book Greats in Revealing Interviews, Digital Webbing |
| | Creators Set to Tell Stories, IGN Comics |
| | "Paradise" found, Innocent Bystander |
| | Latest Features, Digital Webbing |
| | Reviews, MediaSharX |
| | Comic Book Creator Terry Moore Profiled in New Video, Digital Webbing |
| | What's Hot, Vault of Midnight |
| | All the Rage, Silver Bullet Comic Books |
| | Disc Deluge, Variety |
| | Strangers In Paradise -- The DVD!, ICv2 |
| | Finding Paradise, Dynamic Forces |
| | News Bites, MediasharX |
| | Variety - Trends, Buzz, & Biz, News-Feeds |

Press Releases
These are the press releases we've issued over the last year. You may want to search for topics by keyword.

Meet the Team
Sherri Jurls, President & Owner

Sherri began her career in the late 1980's. She earned her Bachelor's and Master's Degrees in Texas. She accumulated a vast amount of experience in a variety of work environments: Fortune 500, medical, corporate, federal government, state government, not-for-profit, & educational. She puts her extensive knowledge to use for the customers of Hero Video Productions.

Gregory Jurls, Creative Director

Greg began his career in Texas in the mid 1980's. He earned his Bachelor's and Master's Degrees in Communications Studies: Division of Radio/TV/Film from Baylor University. He went on to teach aspiring Producers & Directors at Baylor. The last 20 years, Greg has produced and directed a wide range of programs, commercials, videos, and films for corporate, government, & educational clients.

HVP Team on Location

Awards
We are an award winning company.
| | |
| --- | --- |
| | Addy Award Winner |
| | Telly Award Winner |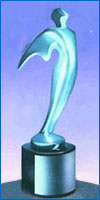 | | |
| --- | --- |
| | GEM Award from NASA: Working in challenging conditions in Kazakhstan and Russia, Greg created video products to show the American public preparations for the Expedition 7 launch. His efforts supervising a Russian film crew, resulted in a valuable and historic record of a unique moment in history. Greg exhibited great leadership and tenacity in identifying opportunities that would best showcase the U.S. and Russian partnership at a critical juncture in the International Space Station program. |

Clients & Projects
This is where we'll announce the most recent projects. We have had the privilege of working with the following industries and clients:
| | |
| --- | --- |
| | International |
| | Fortune 500 |
| | Government |
| | State |
| | University |
| | Not-For-Profit |
| | Commercial |
| | Entertainment |
Our customers range from sole proprietors to Fortune 500 companies. Whether local or international, they chose us for their production needs. Highly skilled shooters, creative editors and competitive pricing are the reasons we were their choice. We certainly want to be yours. These are a few of our clients to help you understand just exactly who is trusting us to make them look great!
| | |
| --- | --- |
| | National Tree Trust |
| | KAMU TV |
| | Texas A&M University |



Testimonials
Some of our customers had this to say about us:
| | |
| --- | --- |
| | "The skills you provided including script writing, filming, and editing were of the highest quality. It was a pleasure to work with you and your organization." Baylor College of Medicine |
| | |
| --- | --- |
| | I wanted to take a moment to thank our TV production team from the bottom of my heart for an amazing job over the past few weeks in executing with flawless precision one of the most difficult challenges we have ever faced in terms of the TV of the Expedition 7 Crew launch and the Expedition 6 Crew landing activities under extraordinary circumstances in Kazakhstan. |
The world depended on us to provide the imagery of this unprecedented chapter in human spaceflight and we did not disappoint them. Despite unreliable international satellite feeds, satellite phone transmissions, and the sheer remote isolation of where TV was trying to originate from, we did it and did it buttery smooth. Thank you to all for making my job easy and seamless. NASA Public Affairs Office
Yesterday I reviewed the NASA Means Business video which Greg Jurls produced. It is an outstanding product and I am very pleased with it. It will be used to recruit major universities into this NASA program. Thanks for your excellent support on this. NASA Human Exploration Office

Just a note to say thank you for your work on the Automated External Defibrillator video. It looks great and is exactly what we were looking for. A very informative and helpful piece on this life-saving equipment. Thanks again, and great job. NASA

You did an outstanding job today with the production of the Soyuz launch. Technically and content-wise it has been the best Baikonur launch show ever produced. It contained just the right amount of pre-produced packages with recently acquired footage, great graphics, good supers, and very professional switching and audio mixing under difficult circumstances. The field production work in Baikonur was also top notch. There are very, very few people that really understand what it takes to go to Baikonur and produce TV with very rudimentary equipment and circumstances. I know it took long hours and personal sacrifice to prepare for the production today, but the end product was excellent. The script, content and commentary was very good as well.

In the last few hours I have seen our work on all world wide networks available in Moscow and on all Russian TV stations. The message got out not only to U.S. audiences, but to the rest of the world as well. The major space web pages used still frames of our TV production for their stories just minutes after the launch and in many cases credited NASA TV. The money NASA spent in this live TV production was well worth it and I am sure the impact of the images and the coverage has yielded a great return in our investment.

I am glad I had the opportunity to work with all of you again and produce great live television. NASA Public Affairs in Moscow, Russia